CMS ECAL Optical Links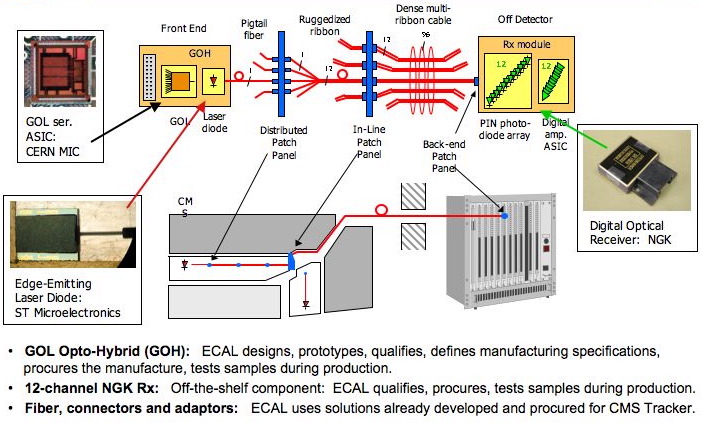 This site contains information on the CMS ECAL Optical Links, which include the Optical Data Links and the Optical Control Links.
Minnesota group at CERN:
A. Singovski, A. Dolgopolov, A. Inyakin, D. Bailleux, G. Franzoni
Website News
2007-02-29
Pictures inside Fanout/Ribbon part: reparation of EE HCAL ribbon at Cessy
2005-02-17
Added Short fanout, Long ribbon and Multi-ribbon cable items to menu.
2004-04-07
Some reworking of the website. Better menu, more Netscape-friendly, and more content added. Also, there are links to the NetQuery database browing tool for the OpticalLinks database.
2004-03-02
10 GOH underwent radiation testing on Feb 27 and 28, eye diagrams were taken of the GOH and the data is now available here.
2003-12-11
This website is born, and work is being done to populate it with the information the project has so far.